Las Vegas Window Tinting
If you're looking for the best quality in Las Vegas window tinting, then you're going to want to go with 3M™ Crystalline Automotive Films. They are clear films designed to reject heat maintain your car's original appearance.
3M™ Crystalline Automotive Films
3M™ Crystalline films block up to 99.9% of harmful UV rays. This protects not only your car's interior, but your skin as well. In fact, these films are a Skin Cancer Foundation recommend product. They provide SPF of over 1000.
Even though 3M™ Crystalline films reject up to 97% of the sun's IR rays and up to 60% of heat coming in through your windows, it doesn't interfere with signal. Signal interference is a problem with metalized tints, because they get in the way of cell phone or GPS signal. 3M™ Crystalline films are non-metalized, so your electronics run just the way they should.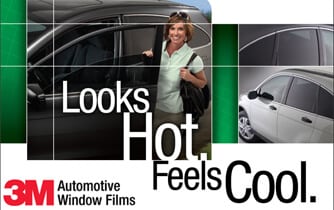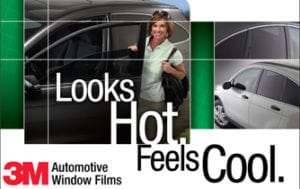 3M™ Crystalline films are also guaranteed for the life of the film. During the entire time the films stay on your car, they are guaranteed to never crack or turn purple. So if you're looking for the best window tint with great clarity and performance, then 3M™ Crystalline films are the answer. They are so specialized at blocking sunlight that they feature patented multi layer optical film technology of over 200 layers. These 200 layers are all combined into a film thinner than a sticky note.
This technology makes it possible for a clear film to reject more heat than darker films, without changing the way your car looks. In addition to keeping you cool, 3M™ Crystalline films protect your skin and your car's interior, without any downsides.
3M™ window films also come in more specialized series. These include ceramic series, Color Stable films, FX Premium films, FX HP films, FX ST films, Black Chrome films and Scotchshield security films.
The Ceramic Series are basically the same type of films as the Crystalline ones, except that they are not clear. These films would be perfect for someone looking to change the appearance of their car in Las Vegas.
The 3M™ Color Stable films are designed to reduce up to 50% of glare light coming into your car; which makes it safer to drive at night when glare from other cars becomes a distraction. Glare is also created through snow, rain and bodies of water. So if you install 3M™ Color Stable films on your car, then you will be protected from all types of glare and distractions.
3M™ FX Premium films are more affordable than the other solutions, but still provide the same basic performance you need from window films. 3M™ FX HP on the other hand offers a hybrid combination of metal and dyed film technologies to provide excellent heat rejection and improved comfort.
3M™ Black Chrome films are designed with appearance and heat rejection in mind. Their black color is really dark, and they reject up to 72% of heat coming through your windows.
The last and most interesting window tints, 3M™ Scotchshield security films, are designed to keep not only the sun out, but also intruders. If someone tries to break into your car, the broken window shards will be held together by the tint. This can make it almost impossible to try to break into a car.
Scotchshield security films also increase privacy for you and your valuables. Not to mention that it reduces up to 94% of glare coming in through your windows.
Las Vegas Window Tint Service
Las Vegas is in the middle of the desert. This means that when you're driving around there will be a lot more glare and sun coming in through your windows than in other places. That is why it's detrimental for car owners in Las Vegas to install window tinting on their cars.
Las Vegas Window tint's are a good investment because they protect your skin, your car's interior, and your wallet. A cooler car means that the A/C works less, and less gas is used. Since window tints stay on 5-15 years, that means that a small investment now will protect your car and skin for years to come.
The Best Detail in Las Vegas, NV
We provide the best window tinting service in Las Vegas, NV. Our technicians are highly skilled in offering you the best service possible. Call us today at (702) 494-8097 to set up an appointment. You can also find our location information here. We look forward to meeting you.